Administration fee for reserving guided tour at the Rila Monastery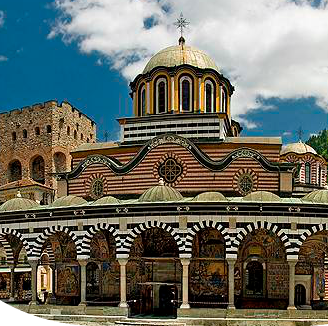 Süre: 1 Dakika (Tahmini)
Lokasyon: Rila
Ürün kodu: RMTAF
This is an administration fee for booking a guided tour (in English or Bulgaria) at your name at the Rila monastery History Museum.
After you finish the request and pay the fee, we will call the Museum at the Rila monastery to make a reservation at your name.
We will then email you that your reservation of the guided tour is confirmed.
The payment for the actual tour and entrance to the History Museum is made upon tour start, directly at the monastery . Please note that you can pay only in cash (BGN leva).

Price of the guided tour in English: 25 BGN per group
Duration: 50 min
Combo entry ticket to all museum sites: 20 BGN per person
Entry ticket to History Museum only: 8 BGN per person
In case that there is no availability at your requested starting hour - we will email you to let you know alternative time. If none are convenient for you - the fee will be refunded back to you.

Please note that the fee is not refundable in case you cancel or change date, after we have made your reservation at the monastery.